Oikos – Creative Attitudes towards the Issue of Ecology in Art
The City Art Gallery in Częstochowa
al. Najświętszej Maryi Panny 64, 42- 200 Częstochowa
see the map
08.06.2018 – 15.07.2018
vernissage: 07.06.2018, 18:00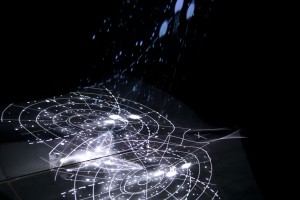 The exhibition together with the publication constitutes a synthesis of the research project carried out under the statutory research at the Faculty of Arts of the Jan Długosz University in Częstochowa. Its main goal was to learn about and present creative attitudes focusing on the issues of relations between the environment and art. The proposed research subject area is connected with the search for the meaning and role of contemporary art in relation to the environment of everyday life of the man and artist. It is a consequence and continuation of my long-term research in the field of non-toxic graphic art - an extension of the field of my experience going beyond the intaglio graphic techniques. I had the pleasure of inviting outstanding artists - academic teachers representing a variety of disciplines and creative attitudes - to take part in the exhibition. University teachers from Academies of Fine Arts and Faculties of Arts from Polish and foreign universities (Katowice, Kraków, Łódź, Gdańsk, Wrocław, Częstochowa, Radom, Kielce, Cieszyn, Ostrava, Banská Bystrica, Czeské Budziejowice) accepted the invitation to share their experiences and reflections. This produced a measurable effect of this special cooperation - an international artistic meeting proved to be an important place for the exchange of ideas and a space for formulating a personal, humanistic message.
The publication Oikos-… Creative Attitudes towards the Issue of Ecology in Art is a summary
of the scientific and artistic effects of the project (AJD Publisher, Częstochowa 2017, ISBN
978-83-7455-539-5, summaries in English).
K. Winczek, Project Manager
artists
Grzegorz Banaszkiewicz
Igor Benca
Judyta Bernaś
Jan Bujnowski
Tomasz Chudzik
Barbara Czapor-Zaręba Grzegorz Hańderek
Alina Jackiewicz-Kaczmarek Dariusz Kaca
Henryk Królikowski
Krzysztof Kula
Andrzej Markiewicz
Dorota Nowak-Rodzińska Henryk Ożóg
Mariusz Pałka
Alicja Panasiewicz
Adam Panasiewicz
Nicoletta Scilimati
Marek Sibinský
Magdalena Snarska
Jan Szmatloch
Teresa Anna Ślusarek
Krzysztof Tomalski
Věra Vejsová
Małgorzata ET BER Warlikowska Waldemar Węgrzyn
Katarzyna Winczek
Jacek Zaborski