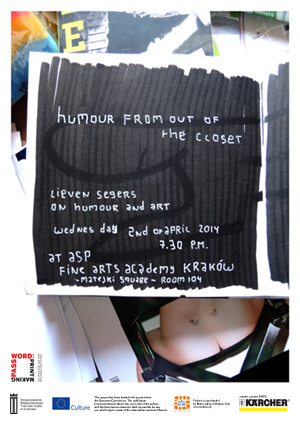 Lecture of Lieven Segers (Belgium) within the project "Password: Printmaking" realised by the SMTG within the frame of the EU Grant.
Humour from out of the closet, Wednesday, April 2nd, at 19:30 in the Academy of Fine Arts in Krakow, Matejki Square, room no 104.

This project has been funded with support from the European Commission.
This publication [communication] reflects the views only of the author,
and the Commission cannot be held responsible for anyuse which may
be made of the information contained therein.