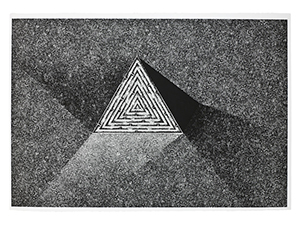 The awards ceremony of the International Print Award Carmen Arozena 2016 took place at the Museum Real Casa de la Moneda in Madrid on october 4.
This year the artist awarded with the first and second prize were:
Mr. Paweł Delekta for his work "Tower with two shadows"
and Mr. Oskar Gorzkiewicz for "Chinatown".
It is very nice for us that we can inform you about it, especially that Paweł Delekta was a participant of International Print Triennial 2015 in Kraków, and work "Chinatown" of Oskar Gorzkiewicz could be seen on the "Generations" exhibition in MCSG from 14.09.2016 to 05.10.2016.
Congratulations for both winners!