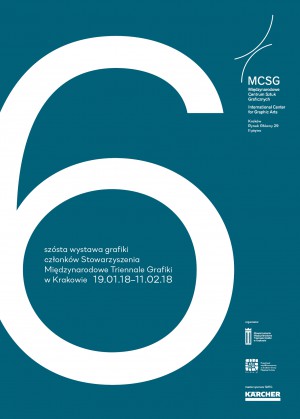 The Executive Board of
International Print Triennial Society in Cracow
would like to invite you on the opening ceremony of:

6th exhibition of SMTG Member's prints
The opening will take place on:
19th January 2018 (Friday) at 6p.m.
In International Centre for Graphic Art
in Cracow, Rynek Główny 29, 2nd floor.
The exhibition will be open from 20th January to 11th February 2018.